This is an article from Rebel Correspondent and Parenting and Mental Health Wizard, Dan.
Back in the early 90's my older brother and I were playing Dragster on the Atari 2600 when our father walked in and looked over our shoulders for a minute. We expected the typical, "Alrighty boys, time to do something else," but to our surprise, for the first time we got, "It's my turn next."
I remember him fumbling with the controller, blowing the Dragster's engine several times, and explaining to us the best timing for gear changes.
The reason this sticks in my memory so clearly is because we were spending time together, learning and enjoying something different that we all loved.
Because home video games were so foreign to my father's generation, gaming with your children was never seen as an acceptable pastime and way to spend with your kids.
However, those of us who grew up playing the Atari, NES and Genesis have come to see videogames, if facilitated properly, as another way to bring together generations and create some quality bonding time.
Like a lot of Rebels, I have always loved video games, and now that I'm a father to three, I'm beginning to see the wonderful benefits, along with the dangerous pitfalls, that gaming with my children has to offer.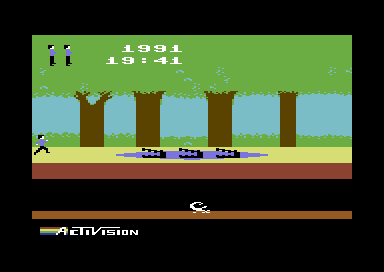 Gaming and kids can be a controversial topic for parents – some are all for it, while others are dead against it. So today we're going to weigh up benefits and problems on this issue, to help you make your own educated decisions with when it comes to your own kids, nephews and nieces, or any other children, be it now or in the future.